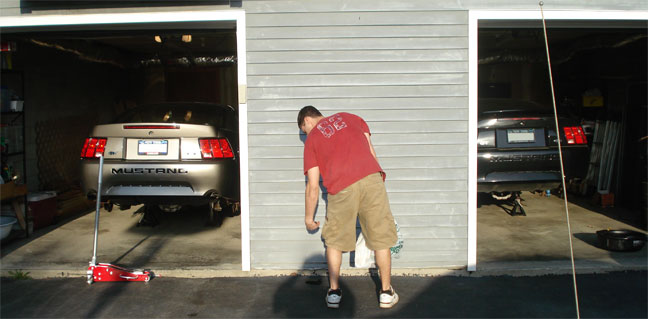 At Adrian's right before installing everything. He had his axles pulled.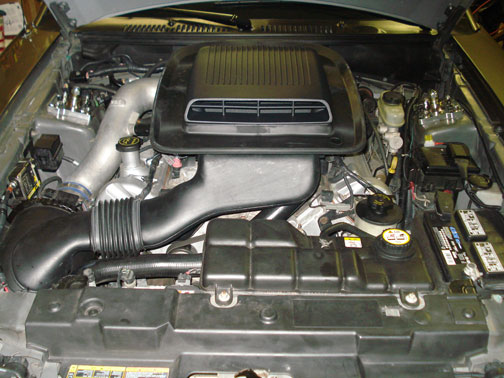 New Shaker system. Also you can see the new caster / camber plates on top of the strut towers. The motor is also filthy.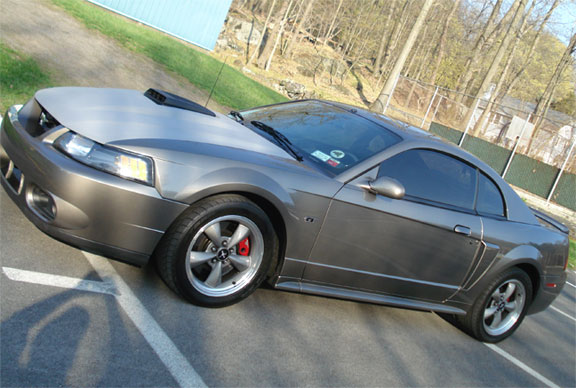 Getting the hood painted soon. Flat black on the top cowl part (where the scoop sticks out of) and the rest mineral gray.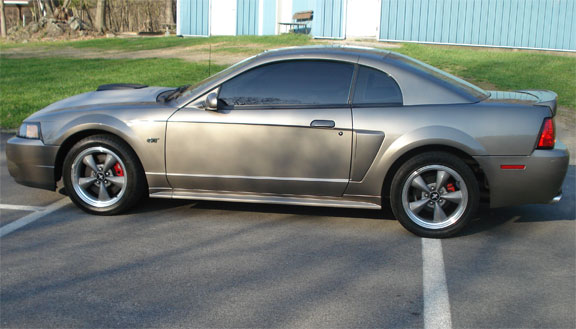 Dropped about 1 1/4" all around.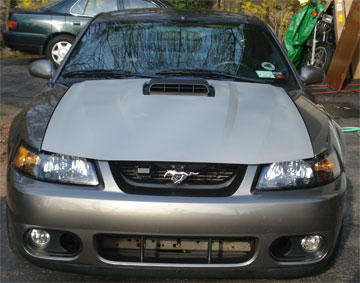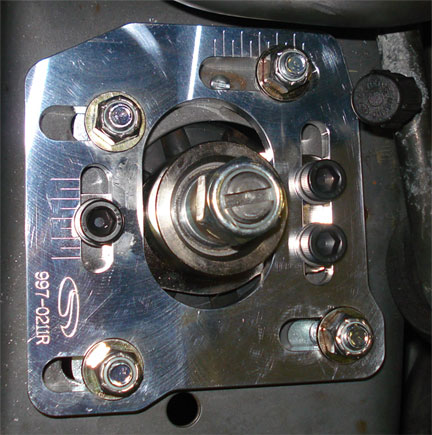 Overhead view of a caster / camber plate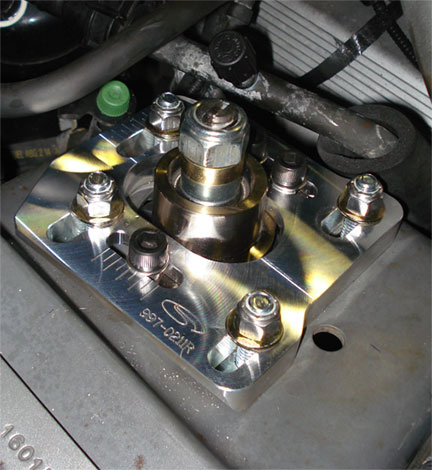 Not the greatest picture but you can see the Tokico Shock on the left, the red steel braided brake line, and the dark blue Steeda Sport Spring on the top right