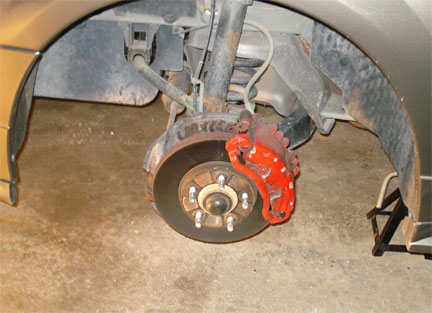 The stock rotor/caliper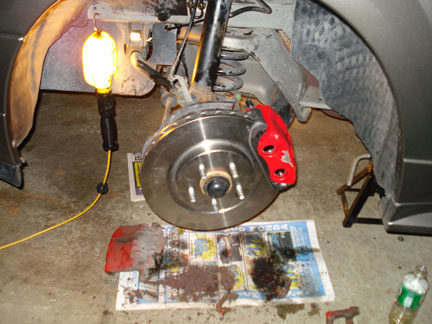 The new 13" Brembo rotors with Cobra Calipers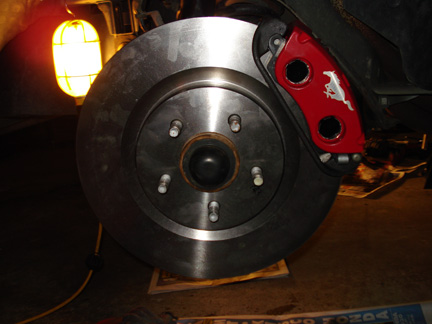 Up close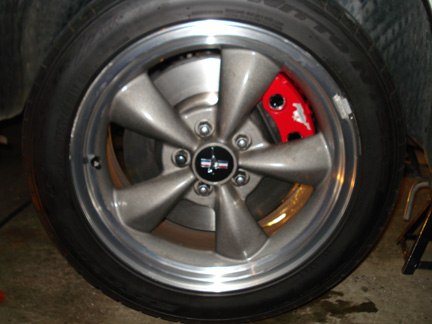 They fill my wheels nicely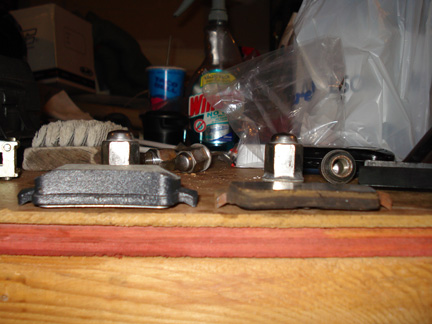 The new pad on the left with the stock pad on the right. They were pretty worn out.....
Some helpful information to know if you are planning on doing this swap is that the sizes of the front break lines' connections are different. We thought at first that they sent the wrong line kit.
Also if you get wagner pads for the back and there are 3 little rivits holding the back of the pad to the pad, you will have to file the middle one because it hits the caliper and won't line up to the bracket.