I couldn't believe it when I saw it. The lower TQ box on the passenger side was completely ripped apart, and the driver side one was cracking, what a disaster!Anyway I brought it to a local body shop down here and they welded the crap out of it for me, and welded on a metal bracket over the crack on the bottom. He did a good job,
    Unfortunately when this happened I was still in West Virginia at college. Now that I am home in NY I took a trip to Mustang Magic in Long Island to have them install some battle boxes, and I figured while I was at it I would have them install my new FRPP 31" Spline axles, and FRPP Trak-loc rearend. Time for slicks!!

While in WV
---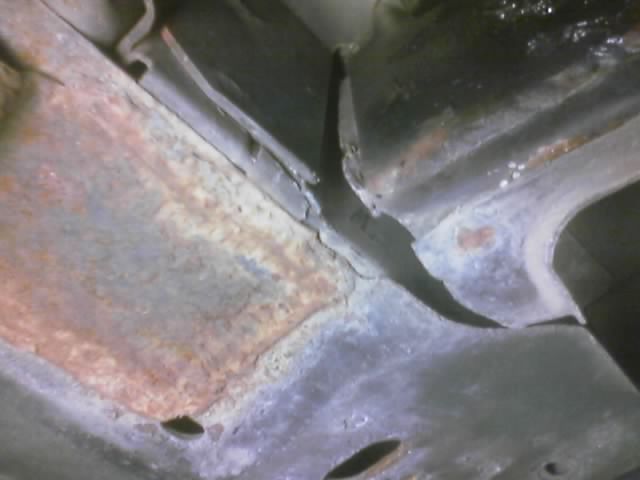 The passenger side was almost 100% off the car

Before the metal plate was welded onto the subframe, the seam was welded shut.

After getting them welded.
---
From here on is from Mustang Magic

---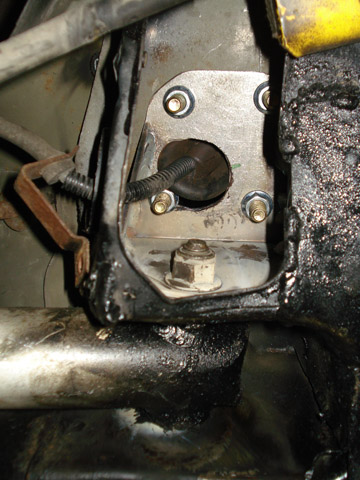 After getting the battle boxes installed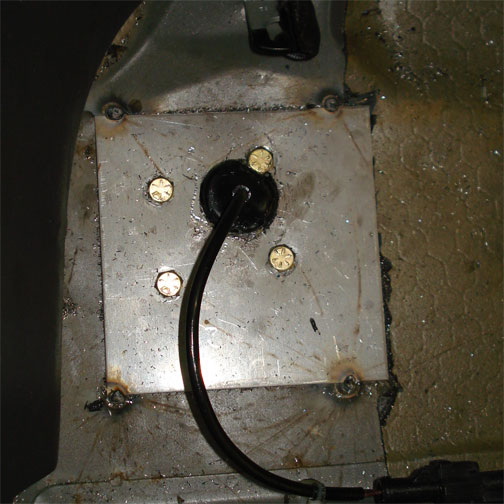 View from the inside underneath the back seat. They bolt through the floor boards, and they also tacked by the corners.
The reason why they got screwed up in the first place is because my buddy who helped install the lower control arms, put the upper bolts in backwards! So the threads weren't lining up properly, and causing the bolts to loosen up and shift, which basically "egged" the hole.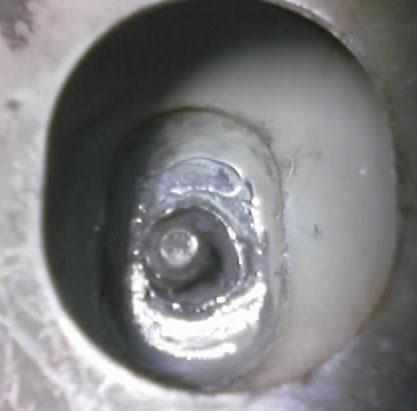 So every time i went over a bump or anything, the bolt was actually jumping in the hole, and smashing the sheet metal. The shifting and moving caused the tq boxes to crack and break away. In order to fix that problem he took a camshaft washer for the cam gear, went through 3 drill bits reaming it out, and welded it over the egged hole, and put the control arm bolt through that. After the fix I can honestly say that the car drives TOTALLY different. I forgot how much smoother it really is then the way it's been.